Tags:
Acroposthion is the part of the foreskin that hangs past the glans.
"The visually defining, tapered, fleshy, nipple‐like portion of the foreskin that advances beyond the terminus [tip] of the underlying glans penis. The acroposthion, especially in early youth, can run to impressive lengths. Distinguished from the acroposthion is the posthe." ‐ Frederick Hodges (See Overhang)
The Acroposthion website is devoted to the acroposthion.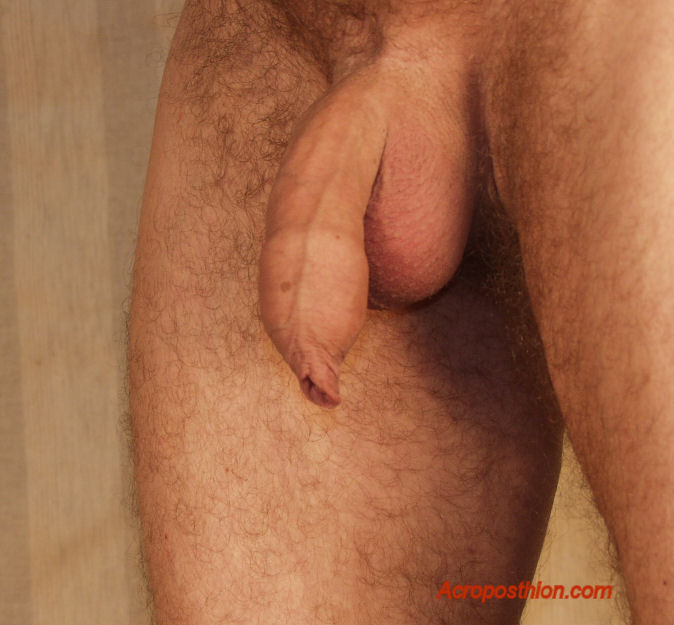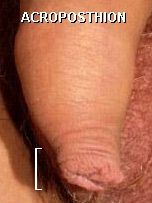 Image Source: www.acroposthion.com
---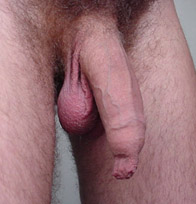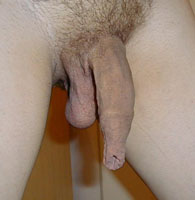 Image Source: www.halfclip.dyndns.info