Tags:
T-tape refers to the shape of the tape, seen from the end, used by some men to restore their foreskin.
T-taping is one of the most common methods of foreskin restoration. It is safe, comfortable and effective. Several variations exist, but generally, surgical tape is folded to form a "T" when seen from the end. The adhesive side of the tape forms the top of "T" and is bonded to the skin. The stem of the T is attached to an elastic strap with a clip. The opposite end of the elastic strap is attached to the body, such as the leg or around the waist, creating tension on the remnants of the foreskin. The stretched skin stimulates mitosis, and over time, creates new penile skin.
Some methods use a single, large T-Tape, while the Quick T-Tape method uses several smaller strips.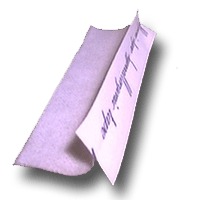 Image Source: www.malerestore.com
---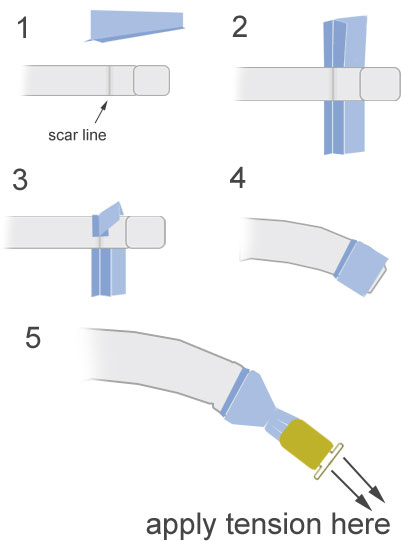 Image Source: www.malerestore.com/works.php